A welcome from the Head teacher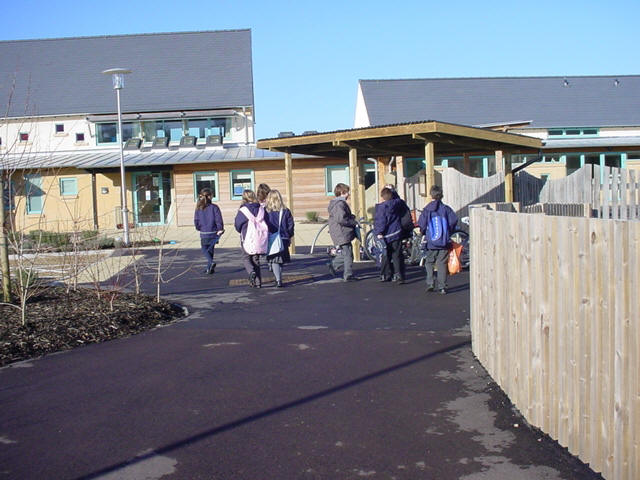 On behalf of myself and all of our staff, I would like to start by saying welcome to Mickleton Primary School!
The aim of this website is to provide parents and carers with information about the many and varied activities that take place at Mickleton. You will find information about our school curriculum, the extra curricular activities that are on offer, the school facilities and brief details relating to some school policies, i.e. behaviour and discipline.
At Mickleton Primary School, we pride ourselves on maintaining a happy and welcoming atmosphere for all of our pupils, parents and visitors. Visitors often comment on the ethos of the school and on how industrious and hardworking our pupils are! Our last Ofsted inspection, carried out in November 2006, highlighted the following:
'Personal development and well being are good. …… behaviour is good - often exemplary.
There is a caring atmosphere and pupils enjoy good relationships with each other and staff.'
We provide a balanced and wide ranging curriculum which allows all children to achieve success. It is our belief that an interesting, challenging curriculum engages our pupils, allowing them to become confident, happy learners. We are keen to extend our curriculum and are striving for success for all.
We expect all children to try their best at all times as we strive for high standards in all academic and non- academic work. Alongside this pursuit of excellence is a genuine desire to foster respect for adults, other children and ourselves. This is the basis of the high standards of discipline and manners that we expect within the school. Children are able to work and play well with each other and at all times we expect the older children to care for and look after the younger children in the school when they need help or are unhappy.
This website can only reflect some aspects of the ethos of the school and we encourage you to take the opportunity of visiting us to experience for yourself a day at Mickleton Primary School. We are proud of our school and enjoy showing visitors round.
I hope that you find this website helpful and informative. If however, you have any further questions, please do not hesitate to contact the school.
Adrian Webb
Head teacher